eCore was founded in 2020 to provide solutions to help companies change their workforce plans to address economic, competitive, and societal issues, including the impacts of COVID-19.  
Whether you need to outsource a one-time project or need a dedicated team for your ongoing needs, eCore is here to provide you with the benefits of remote teams, while we successfully manage the details. 
With more than 30 years of combined experience in the remote space–including hiring, onboarding, organizing, monitoring, managing, and retaining remote teams in various fields—our founders are confident we can help you build an organizational culture to attract and retain a team of dedicated professionals to support your company's goals and future growth. 
For many roles today, geography is irrelevant. Remote work can offer many benefits including access to a wider pool of talent, higher productivity, and lower operating costs. But managing a remote workforce can be complex. Without the right guidelines, support and management, the cons of remote work can easily outweigh the pros.
We are constantly growing to help you grow. Let's grow together?
"I wanted to be that one person who could prove that work can be done from anywhere"
I relocated to the United States in 2007 to marry the love of my life. I had previously spent 15 years in the nonprofit industry, where I was directly involved in the economic and infrastructure development of remote regions in the Republic of Georgia.
After moving to the United States, I took a break from work after having my first child and not wanting to leave her at daycare or with a babysitter. I wanted to find part-time work I could do from home. I got a few projects through my husband's workplace, but nothing permanent.
Frequently, I heard that companies didn't want to let employees work from home because they couldn't tell if they were actually working. I wanted to disprove that sentiment and demonstrate that work could be done efficiently and effectively from anywhere.
So, I worked hard on my temporary projects and was very efficient with my time, accomplishing twice of what was expected of me. I tracked my hours very accurately. At the end of each project, I was getting amazing feedback. I knew that if others used this same approach when given work-from-home opportunities, corporations would begin to trust people to work from anywhere.
When my daughter turned five and started kindergarten, I was almost ready to go into the corporate world–then I got pregnant with my second child. Again, I needed a flexible work schedule and something with a short commute. I was nine months pregnant when I got my real estate license and was offered a property management role in the apartment complex I lived in. I could not have asked for a better opportunity, but I had to turn down the offer and choose to stay at home with my daughter.
I am not the only mother who has made the hard decision to say no to a career opportunity to stay home with their children. I was fortunate at that time to join California Startup as a part-time contractor, working remotely, providing me with the opportunity to work a few hours a week while caring for my child. I appreciated the opportunity to be at home with my kids while contributing to my family's income. Soon I started climbing the leadership ladder. I spent seven wonderful years with the company and am forever grateful for the experience and learning I gained.
In June 2020, eCore Services was founded. Our purpose: to give opportunities to economically disadvantaged communities, to empower women in the workplace, and to support stay-at-home parents.
"Empowered, motivated people, given the right opportunity and knowledge can do just about anything."
I always knew I wanted to work with people and, more specifically to train, motivate, and help people to be their best self. From playing "classroom" as a kid, through being a peer-educator in multiple NGOs and as a psychology major my motto was always "give support to receive support."
I quickly learned two things:
Empowered and motivated people, given the right opportunity and knowledge, can do just about anything.
A company's organizational culture needs to establish and nurture values to support employees and their growth.
One does not exist without the other.
I worked in many different roles and witnessed how different organizations, procedures, and rules can impact not only employees' motivation and their sense of belonging to the team, but can affect the company's achievements and results as well.
After being involved in organizational planning, designing, implementing, and monitoring the execution of new organizational structures I knew I was right where I belong.
Being in a remote workspace for more than 10 years now, I've seen and lived it all. From all the benefits of a flexible schedule and not being limited by geography for finding the right job, to all the cons of unhealthy work-life balance and everyday distractions. The key to avoid cons while maintaining pros is good organization, strong work ethics and strategic planning.
"I enjoy seeing how we are making ideas a reality by solving complex operational, talent, and technology challenges"
Star Trek had a great influence on me during my childhood. Seeing their diverse teams working together on many new technologies and automation, solving together challenging problems, continuously learning and improving, while adapting to newfound circumstances and situations I knew it was something I want to do.
With an insatiable curiosity and hunger for knowledge, always open to new ideas and approaches, my experience and skills gained throughout my career have created opportunities to lead and be part of diverse teams where I enjoy seeing how we are making ideas a reality by solving complex operational, talent, and technical challenges. The more complex and tougher the challenge the more I enjoy solving and overcoming it.
As any "starship captain", I love to spend time talking to and mentoring my team, listening to their ideas, and creating a team environment similar to the one that influenced me the most. While not steering our company and partnerships to new adventures and opportunities or creating solutions and new ideas, if the weather allows I'm always looking up through my telescope and observing stars and celestial objects with my family and friends while listening to some great jazz or blues.
As we venture and explore many great opportunities and ideas I look forward to the journey and new partnerships along the way!


















Dejan Neskovic
Director of Project Management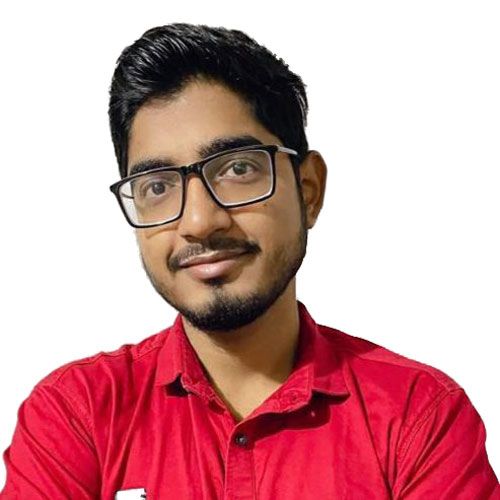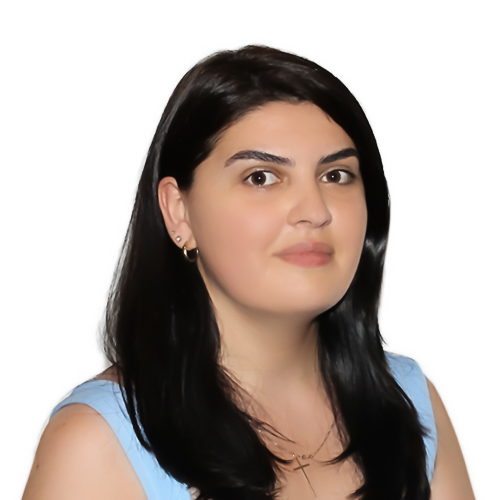 Gvantsa Guliashvili
Designer Operations Manager